Are you or a loved one seeking to elevate your well-being and enhance your quality of life in San Antonio? Look no further than Summit Health's exceptional San Antonio Home Health & Hospice services. In this comprehensive guide, we'll walk you through the array of services Summit Health offers in San Antonio, shedding light on how they can make a significant difference in your life or that of your loved ones.
Home Health Services:
Summit Health's Home Health services in San Antonio are designed to bring medical care and support right to your doorstep. Here's what you can expect:
Skilled Nursing: Experienced nurses provide personalized care, manage medications, and monitor your health conditions closely.
Physical Therapy: If you're recovering from surgery or dealing with a chronic condition, Summit Health's physical therapists will help you regain your strength and mobility.
Occupational Therapy: Enhance your independence with customized strategies and exercises that make daily activities easier.
Speech Therapy: Improve your communication skills and overcome speech disorders with the guidance of certified speech therapists.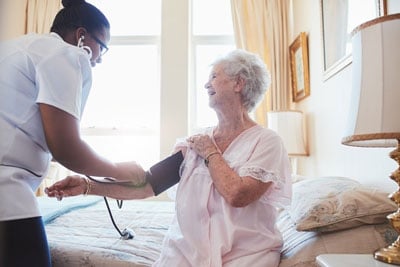 Hospice Services:
When facing a life-limiting illness, Summit Health's Hospice services offer compassionate care and support to ensure comfort and dignity. Here's what makes their hospice care stand out:
Pain Management: Summit Health's expert team focuses on alleviating pain and symptoms, making your loved one as comfortable as possible during their final days.
Emotional Support: Hospice care isn't just about physical comfort. Summit Health provides emotional and spiritual support to both patients and their families.
Respite Care: Caring for a terminally ill loved one can be overwhelming. Summit Health offers respite care to give family caregivers much-needed breaks while ensuring your loved one receives continuous care.
Palliative Care:
Summit Health also offers Palliative Care services in San Antonio, which focus on improving the quality of life for patients with serious illnesses. This care isn't limited to end-of-life situations but is available at any stage of a chronic illness.
Elevating your well-being in San Antonio has never been easier with San Antonio Home Health & Hospice services. Whether you or a loved one need skilled medical care, compassionate hospice support, or palliative care, Summit Health is here to provide the personalized care you deserve. Take the first step towards a healthier, more fulfilling life by exploring Summit Health's services in San Antonio today. Your journey to improved well-being starts here.