Situated atop One Raffles Place, 1-Altitude is the highest roof top bar singapore. This iconic destination offers a 360-degree view of the city's skyline and a stunning open-air rooftop gallery. With its elegant ambiance, live music performances, and signature cocktails, 1-Altitude guarantees an unforgettable night under the stars.
Lantern: Rooftop Oasis
Nestled within the Fullerton Bay Hotel, Lantern provides an oasis of relaxation amidst the bustling city. This roof top bar singapore boasts a magnificent infinity pool, plush loungers, and a bar that serves refreshing concoctions. Guests can marvel at the Marina Bay Sands, Merlion Park, and the mesmerizing cityscape from its prime location.
Ce La Vi: Exquisite Elegance
Perched atop Marina Bay Sands, Ce La Vi offers a luxurious experience with a sleek and contemporary design. This renowned rooftop bar features a stunning outdoor terrace, a sophisticated indoor lounge, and a world-class restaurant. With its impeccable service, innovative cocktails, and breathtaking views, Ce La Vi never fails to impress.
Loof: Hip and Happening
Located in the city's heart, Loof combines retro vibes with a modern twist. This vibrant rooftop bar is known for its laid-back atmosphere, quirky décor, and playful cocktails. Loof's unique blend of Singaporean-inspired drinks and delectable bar bites makes it a favorite among locals and tourists.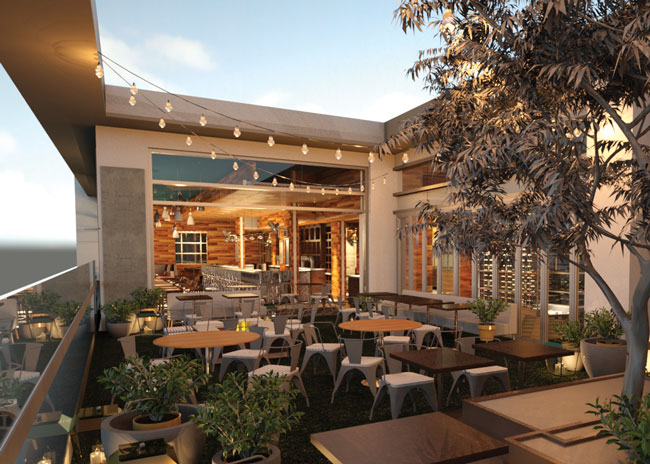 Mr. Stork: Nature's Delight
Escape the urban jungle and immerse yourself in nature at Mr. Stork, Andaz Singapore. This rooftop bar features ten teepee-style huts set amidst lush greenery, providing an enchanting relaxing setting. Sip on handcrafted cocktails while enjoying panoramic views of the city's skyline and the adjacent Kampong Glam district.
Smoke & Mirrors: Artful Mixology
Situated atop the National Gallery Singapore, Smoke & Mirrors is a destination for cocktail enthusiasts and art lovers. This sophisticated rooftop bar offers a creative menu inspired by artworks displayed in the gallery. With its artistic approach to mixology and breathtaking views of the city, Smoke & Mirrors promises an extraordinary experience.
Southbridge: Riverfront Revelry
Overlooking the Singapore River, Southbridge offers a charming rooftop bar experience. With its laid-back ambiance, an extensive selection of spirits, and delectable oysters, it's the perfect spot for casual drinks with friends. The panoramic views of the city's iconic skyline and the bustling Boat Quay add to the overall allure of Southbridge.
The Other Room: Hidden Gem
Tucked away in the heart of Orchard Road, The Other Room is a hidden gem for cocktail enthusiasts. This intimate rooftop bar specializes in bespoke cocktails crafted with precision and creativity. The dimly lit space, vintage décor, and knowledgeable bartenders create an inviting atmosphere that keeps patrons returning for more.
Artemis Grill: Rooftop Dining
Combining panoramic views with exceptional dining, Artemis Grill is a rooftop bar and restaurant in the heart of the Central Business District. This elegant establishment serves Mediterranean-inspired dishes made with sustainable and organic ingredients. Whether you visit for a refreshing drink or a sumptuous meal, Artemis Grill offers a memorable rooftop experience.